The newest offering of the Fate franchise has begun and this time we're surely in for something special. When it comes to anime, Fate can be pretty hit or miss but there's no doubt it's mostly doing quite well between the main title being in the care of ufotable, and some of the spin-offs offering incredible spectacles on numerous occasions. Fate/Grand Order, hailing from one of the most successful mobile games of this decade, can additionally brag about having exceptional animation spectacles in the form of multiple CMs showing up regularly for now more than 3 years. But even with that in mind, this new installment of the franchise, an adaptation of the seventh chapter of the aforementioned mobile game, should be something special. Firstly because this chapter is easily considered as the best story to come out of FGO by the fans, featuring grand battles worthy of a climax of sort for the first part of the game. Secondly, and that's what I will delve into, it's got one of the best crews in the entire TV anime space. I'm going to cover one (or more) every week, generally someone who played a major role in their respective episodes!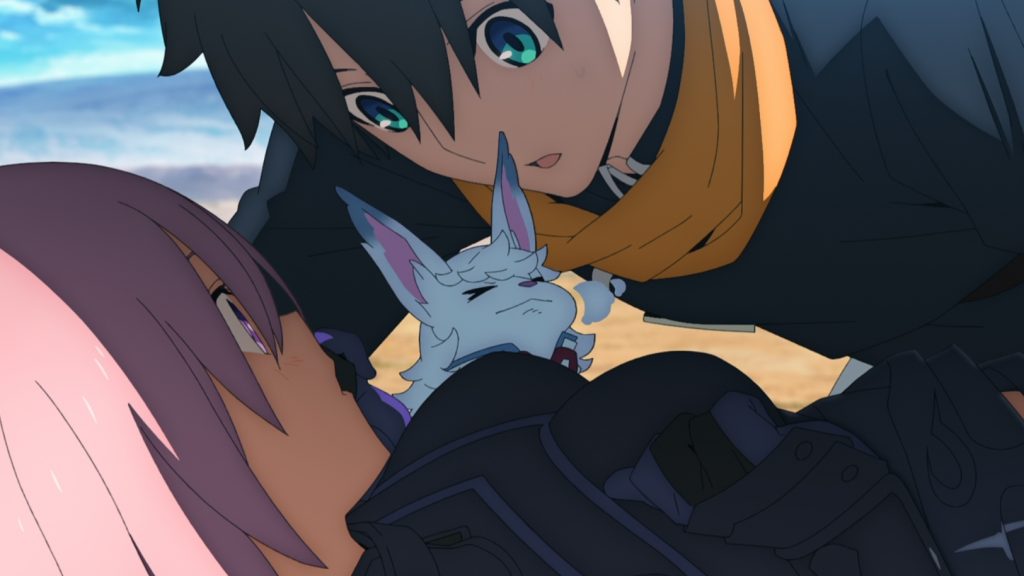 Let's start with the most important figure of the production: the director, Toshifumi Akai. To quickly summarize his background, Akai is a core member of the team that worked on the fantastic The Idolm@ster. Before that, he was already making waves in the industry as the character designer of Sora no Woto. Being a big fan of Yukiko Horiguchi made him inevitably borrow a lot from her style (and also use an embarrassing pseudonym). On The Idolm@ster (2011), he was trusted as animation director and key animator, working on some of the most important episodes of the series. After that, he would spend more than two years on the adaptation of Magi, thus missing many shows made by the Im@s crew. As you may have noticed, there's no mention of any directing role and that's because Akai really started doing episode direction in 2015, on Idolm@ster Cinderella Girls. Before that, his experience was limited to a part of a bonus episode of Im@s and the first ending of Yama no Susume Second Season.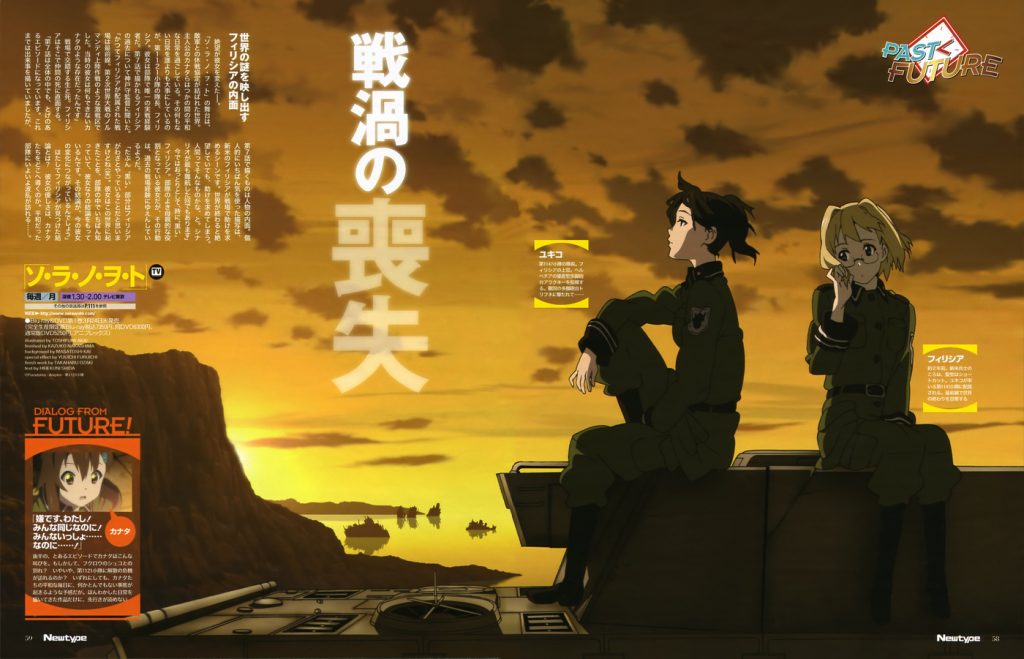 As far as his directorial influences go, Akai is heavily inspired by Noriko Takao and Atsushi Nishigori, especially when it comes to visual vocabulary and staging. This is illustrated quite well in the cold-open of FGO Babylonia #01. First few shots set the spatio-temporal frameworks, not a concrete but a more emotional one perhaps. This frameworks is reinforced by the sound: No music, only the noisy storm and raindrops on the cold ground. The next shots contain a lot of information while still keeping a bit of mystery for those who may not know the story. That's something I'm used to see when watching an episode made by Takao, especially when she's portraying negative emotions like hopelessness or depression. Though while it's neat, I doubt we're going to see much of that in FGO, at least not anytime soon.
Instead, there's a clear focus on something that could be summarized in one word: entertainment. If we ignore all the context, F/GO: Babylonia is basically a fantasy adventure series that takes place in Mesopotamia. And it's not a bad thing by any means, as Akai proved many times he can portray an accurate sense of a scale through ambitious shots and layouts (look no further than the Shelter MV he directed!) while also allowing the animators in charge to add their own touch. That sense of scale is ever-present in that first episode, especially when showing the vastness of Uruk as well as the Absolute Demonic Front: Babylonia.
While Akai is mostly known for his lovely drawings and character animation, his action boarding managed to impress me deeply in Darling in the Franxx (for which he was assistant director).
He showed an interest in using heavy camera work, notably through the use of background animation, as well as being conscious of the scope of the battles. In various interviews he did before the show started airing, Akai insisted on the fact he wants the action sequences to be spectacular, like in Hollywood movies. And it clearly wasn't a lie! Thus far we've already seen heavy use of CGI backgrounds to create fast-paced and spacious battles. It's also worth nothing we're still at the beginning of the story, as he said he wanted to keep in mind power level scaling, promising these fights will get more flashier depending on the threats!
Toshifumi Akai is still quite young as a director but the fact he was chosen to lead a project as large as Fate/Grand Order already tells you a lot about the trust Animation Producer Yuichi Fukushima has in him. Seems it promises to be a turning point for an already quite successful career!