ID Invaded is a fascinating project in many ways, starting with the way it came to exist! Around 2012-2013, Ei Aoki started planning an original show featuring a dark hero with producer Yasuo Suda. At that time Aoki's studio, Troyca, wasn't created and neither was NAZ which was founded shortly after by Suda. They started scriptwriting meetings for the so-called "Dark Hero Protagonist Project" but it didn't work out. A while after, Troyca was founded and collaborated with Aniplex/A-1 Pictures to create Aldnoah.Zero. However the original project wasn't forgotten and around December 2015 they contacted novelist Otaro Maijo. From that point, Maijo became an integral part of the project and not too long after that the script and designs were finished. Atsushi Ikariya/Itagaki was picked as the character designer by Aoki. An obvious connection for Aoki as they worked together on Fate/Zero and Ikariya admitted he only accepted the offer for Aoki.
Unfortunately, the project came to a halt again because Aoki was busy with Re:Creators. That was quite troublesome since the staff couldn't do anything without him. Finally around Spring 2018, the production started and Aoki was fully committed to it, the proof being he had to settle for being supervisor for Lord El-Melloi II, the sequel (kinda) of Fate/Zero produced at his own studio.
So everything didn't go smoothly but coincidentally, it's probably what led to the production being so healthy. Healthy in many ways: Almost 2 years of production, the animators only worked during daytime (as opposed to most production where they have to consistently pull all-nighters), the average number of animators per episode was 12 and the average number of animation director was 3 (both numbers are incredibly low compared to the standard). The show was mostly done by a small team of animators –who were even acknowledged by the official website!– mostly comprised of animators from White Fox. They were all brought by character designer Ikariya and I would guess the prospect of healthy conditions and working with their incredibly talented senior was more than enough to accept without a second thought. While the whole team is worth being praised, allow me to focus on two talented individuals who contributed more than anyone on the series: main animator Daisuke Mataga and the aforementioned Atsushi Ikariya.
Little is known about the former, he started his career around the beginning of the century, was very active both as an animator and animation director on many series such as Code Geass, Eureka Seven or even Naruto. Nowadays, Mataga is tied to White Fox even though he's still a freelancer. Even when he works outside the studio, it's to help his friends at Sunrise or Ikariya who works back and forth between White Fox and ufotable. That's precisely what happened for ID: Invaded. As main animator, Mataga did key animation on 10 episodes, animation direction on 5 and even storyboarded and directed episodes 3 and 8 on top of that. Quite the impressive feat! His action storyboard stood out a lot to me, making the meeting with John Walker as intense as it needed to be. He isn't the type of animator to heavily alter the storyboard but his unmistakable smears and sense of anticipation makes him a highly effective action animator.
It's no exaggeration to say that Atsushi Ikariya carried the whole production on his back. Character designer, chief animation director on every episode, animation director on 7 episodes, key animator on 9. Ikariya even storyboard and directed episodes 4 and 9, the best ones in term of production! He's also the one who brought all the main animators from White Fox. The production wouldn't have been the same without him for sure. As one of the character designers of the Fate Franchise (ufotable), Ikariya is far from being an unknown figure. He doesn't have tons of episodes under his belt as a director but they are all extremely memorable. Akame ga Kill #11 and #23 were the highlights of the series and the same can be said about Utawarerumono #24. And of course, his last big contribution before ID: Invaded, Fate/Stay Night Heaven's Feel I. He acted as the episode director for a good chunk of the movie and was trusted to handle most of the fights while the biggest ones were handled by ufotable's most trusted action director Takahiro Miura.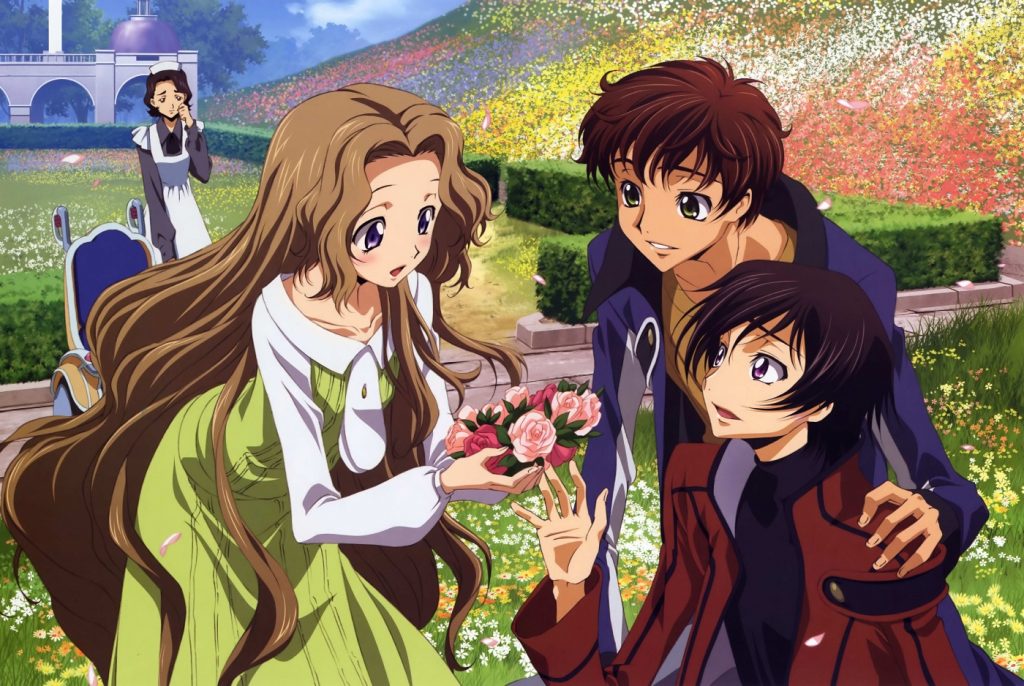 Speaking of Ikariya and Miura, that duo offered one of the best fights of the Fate franchise on Fate/Stay Night UBW #03. Ikariya was the animation director and also the main key animator, resulting in a strong and action-heavy episode filled with his highly detailed corrections. There are many examples of Ikariya's incredible career as AD and key animator and ID Invaded is also one of course. The very first scene of the show, probably animated by him, is fascinating. The thoroughness and tactility of the drawings are incredible and sells the concept right away.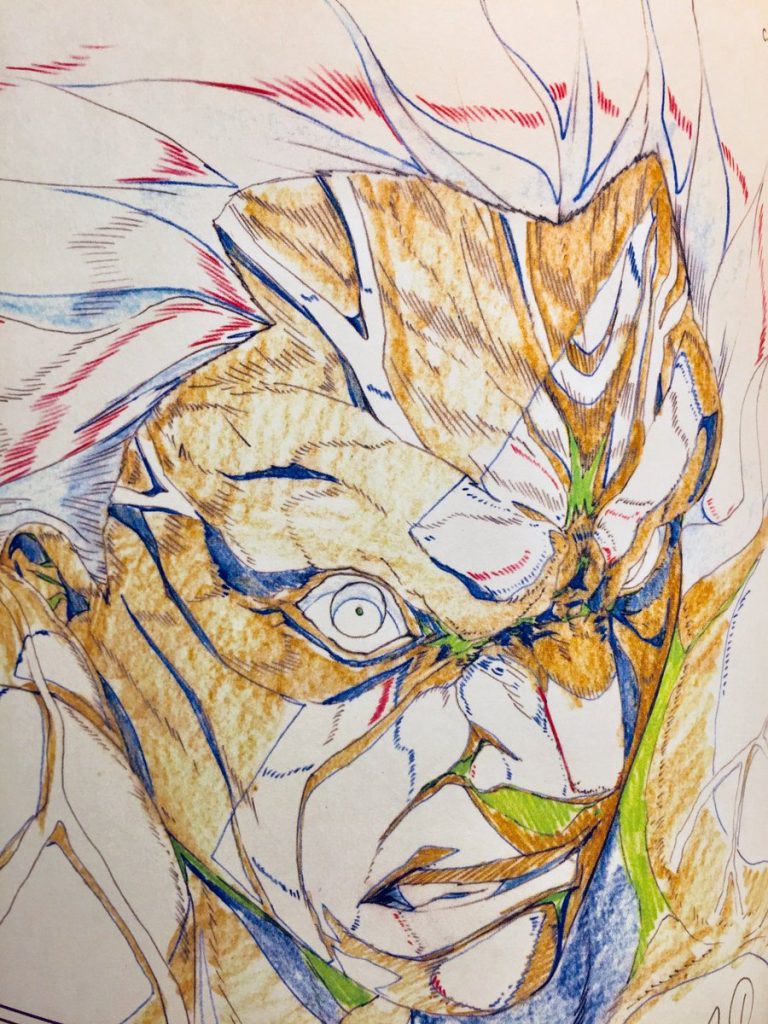 Ikariya's first episode as a director (#04) welcomes you with a strong layout, making you expect a somewhat stronger episode than usual. And it's exactly what happens! The episode's concept is very bold, it revolves around explosions. So of course effects cuts were given extra care but it doesn't end here. You can notice obvious Ikariya's trait such as his love for kagenashi which translates pretty well in his use of light. My favorite trick of the episode was how Ikariya reused the same layouts to subvert viewers's expectations. You can also notice how Ikariya changed Sakaido's expressions, showing that his mental state changed.
For episode 09, Ikariya is obviously not reinventing himself, his stylistic choices and sense of continuity are still here as you would expect. But even with that in mind, the fight scene still stands out quite a lot. This scene encapsulates Ikariya's strengths pretty well. An action expert, capable of simplifying designs while keeping the distinctive features intact but also drawing absurdly detailed expressions (perhaps more obvious here). His thoroughness shines through when there's a need for strong tactility which makes some of the scenes painfully visceral. To sum it up, Ikariya has a large range of skill-set as an artist and he effectively uses that range to his needs.
While I'm quite conflicted about its ending, ID: Invaded was an enjoyable show. I'll always welcome original projects like ID: Invaded and I'm excited to see what the core members of the staff are doing next!